Night Reverse Advanced serum (30ml)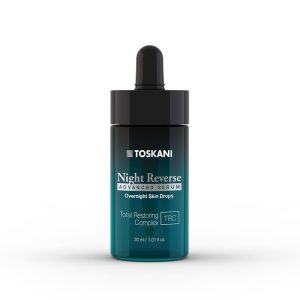 Night serum with Total Restoring Complex, which reverses the damage of daily stress and activates the skin's natural repair mechanism. Helps repair skin from damage caused by solar radiation, pollution, temperature changes and bad habits. It also reinforces the skin barrier to protect against external aggressions, regulates circadian rhythms for rested skin, and respects the skin's microbiome.
Radiance Daily Cream SPF30 (50ml)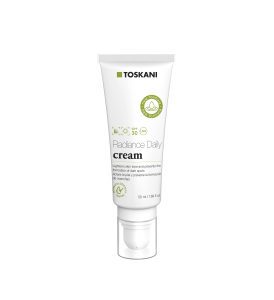 Radiance Daily Cream SPF30+ is a cream for daily use indicated to correct signs of photo-ageing. Prevents dehydration, loss of luminosity, flaccidity and the appearance of wrinkles and dark spots. Promotes the regeneration of the stratum comeum, prevents the appearance of new spots and clarifies the skin tone. In addition, Radiance Daily Cream has a high protection factor to protect against damage caused by sun exposure. Contains liposomal active ingredients to promote the efficacy of the product while avoiding irritation due to exposure to acids and brightening active ingredients.
Radiance Ultimate Serum (30ml)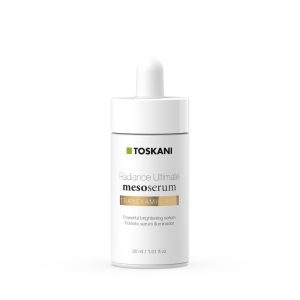 Toskani Radiance Ultimate Mesoserum contains an innovative Encapsulated Brightening Complex for the reduction of hyperpigmentation. EBC makes it one ideal product to combat skin discoloration, fight dark spots and even out the complexion. In addition, EBC is a powderful antioxidant and stimulates cell regeneration. Suitable for all skin types.
Energising Cleanser (200ml)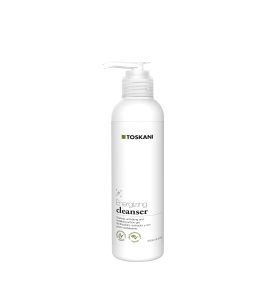 Activating facial cleansing gel with revitalising action that provides a sensation of freshness. It cleanses, purifies and tones the skin, favouring the absorption of the cosmetic products applied afterwards. Its gel formula removes dirt, dust, excess oil and dead cells without damaging the skin and preserving its hydrolipidic film. This prevents the skin from drying out and irritation.
Bamboo Hydratonic (200ml)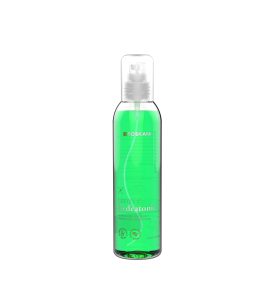 Moisturising and micro-exfoliating facial toner. Bamboo hydratonic completes the skin cleansing routine and provides a gentle exfoliation that removes impurities and dead skin cells, while accelerating cell renewal. It is a fresh, gently scented, alcohol-free toner with soothing and repairing aloe vera extract, which provides a clean and fresh sensation. It tones and rebalances the skin's functions, and prepares it for the application of cosmetics afterwards.
Sun Protonect SPF50+ (50ml)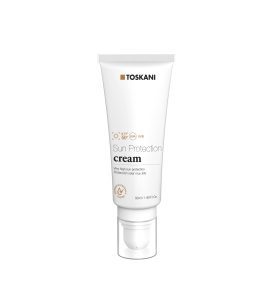 TOSKANI Sun Protection Cream SPF30+ is an ultra-intensive sunscreen and nongreasy moisturizing cream that protects against solar radiation, thus preventing premature photo-ageing and hyperpigmentation.
Aquabalance Cream (50ml)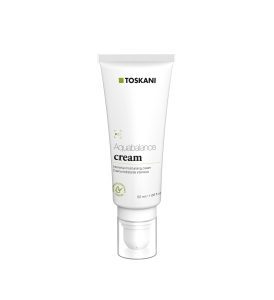 Aquabalance Cream has powerful moisture absorption ability. Its formula keeps your skin moisturized all day and immediately softens the look of fine lines and wrinkles. Enriched with antioxidant vitamin E, this cream provides non-stop daily hydration for soft skin. Suitable for all skin types.
Aquabalance Mesoserum (30ml)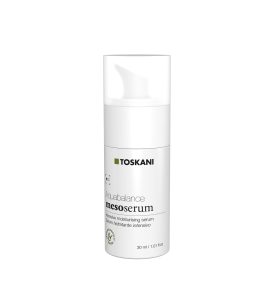 TOSKANI Aquabalance Mesoserum has a high concentration of active ingredients that
have a fast and deep effect. It's an intensive hydrating serum that delivers deep hydration with prolonged effect. Its advanced combination of hyaluronic acids (medium and low molecular weight) helps to increase moisture for deep hydration, necessary to support skin's elasticity. Suitable for all skin types.