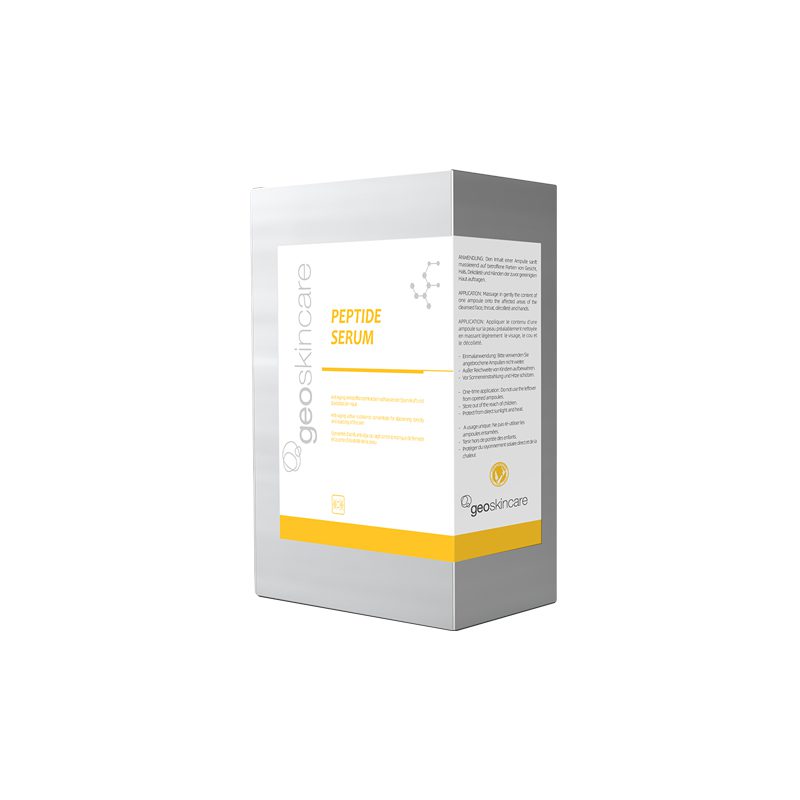 Peptides Anti-Aging Serum
From New Zealand
RM398.00
Lifting & firming, reduce fine lines, bring back youthfulness to your face
Click Here to purchase
Manuka Honey Bee Venom Peptide
Features:
Bee venom is now popular with skin treatments. It is found that bee venom contains over 10 different peptides, often used with medical and skincare products.
Benefits:
Firming and slimming. Super anti-oxidant ability, effectively improves skin pores, stimulates skin collagen secretion.
Lemon Balm Extract
Features:
Average molecular weight under 1000 kDa, perfect size for skin penetration.
Benefits:
Moisturize skin, boost skin collagen synthesis, and reduce dark spots. Bee venom is regard as the "Natural Botox". The best origin of bee venom is New Zealand, where all GMO
Plants are inhibited and the only country forbids antibiotics used with honey. Geoskincare is proud to be part of New Zealand as organic skincare brand.
Jasmine Extract
Benefits:
Balance skin condition, anti-acne, reduces dark spots, anti-bacterial features.