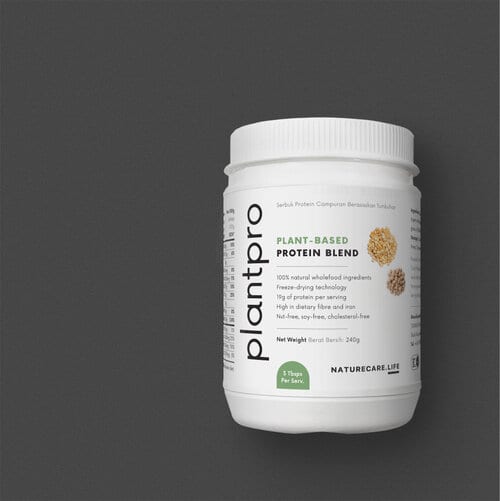 PlantPro
240g
RM128.80
top dreaming and start acting!
Time to get those muscle tissues all worked up, inflamed and rebuilt with our Plantpro. 100% made from wholefood sources such as concentrated pea protein powder and vacuum freeze-dried tigernut milk powder. New, improved formula now gives you not just 19g of protein per serving, but provides you iron to aid protein absorption and natural electrolytes for prevention of muscle cramps. Great for building muscles, keeping you full longer, boosting endurance and managing weight. It is fragrant, delicious, nutritious, free of colourings, flavourings, added sugar and other additives. The best bit? Does not cause bloatedness or other side effects at all. Now there's no need for Popeye's power spinach anymore to grow those muscles!
100% whey-free, nut-free, soy-free and cholesterol-free.
click here to purchase