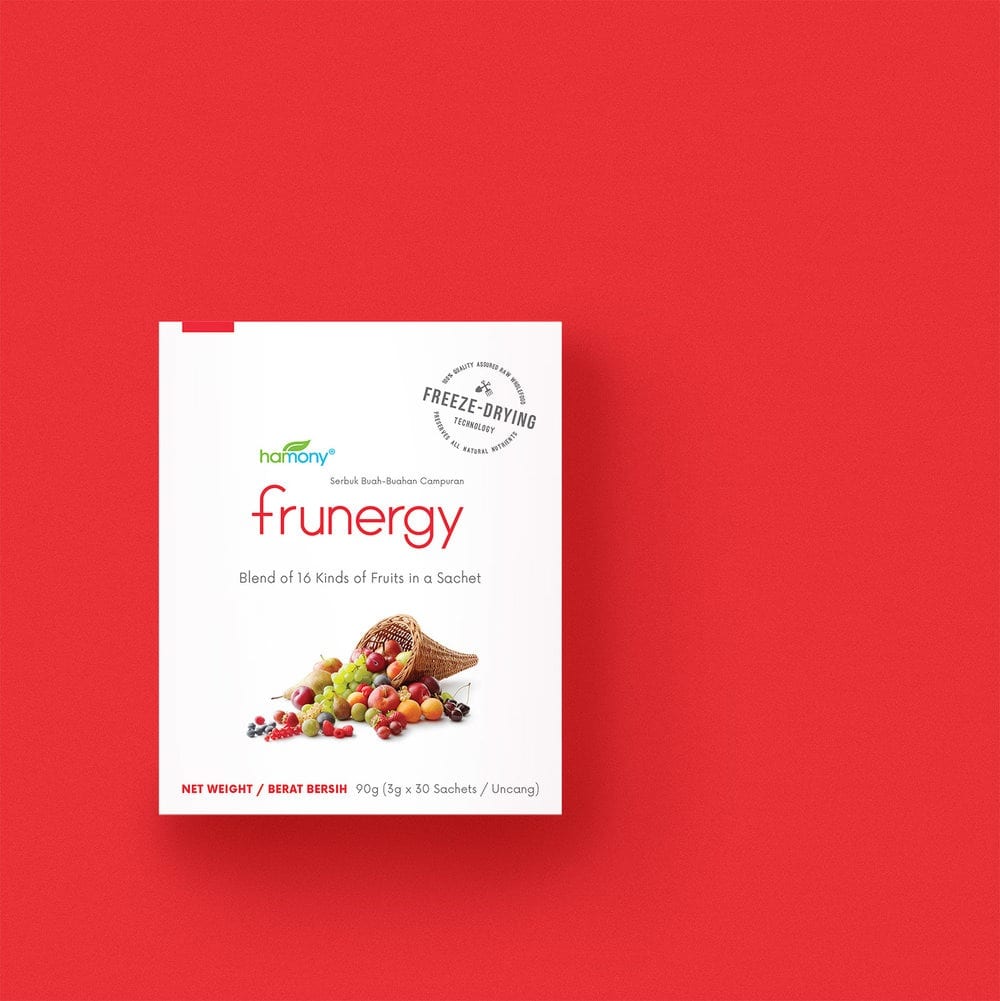 Frunergy
30 Sachet
RM136.80
Formulated to deliver all the benefits of fruits as found in Nature, Harmony® Frunergy gives you more than you could imagine. Each of the fruits is specifically chosen to provide you 152% RDA of naturally occurring, biologically active Vitamin C per sachet.
Consumed diligently, this natural beauty food can help shield you from free radical damage and promote the production of collagen, which leads to smoother skin, better skin moisture retention and better skin tone and texture. Other than its incredible ability in delaying pre-mature ageing, Harmony® Frunergy is believed to be able to help strengthen your hair health, by combating bacteria on hair scalp, repairing capillaries and promoting hair growth.
How do you consume it? Just rip the sachet open and pour the content directly into your mouth.
Completely free of artificial colours, flavours and preservatives.
click here to purchase